The trucking industry haules more than 70% of all freight transported in the United States bringing its market value to around $750 billion as of 2020. This huge market needs good care to boom further.
TAGHEER Dispatching provides top-notch freight forwarding services through member trucks from partners and small trucking companies. The truck drivers, who we on-board are vetted and are reliable. Our team of dispatchers have been in this business for over a year and are able to negotiate with load brokers for desirable cost; all to create a win-win situation for shippers, truckers, and our team. The simplest formula is the trust we have created in market through our dedication to work and negotiation skills.
We look particularly for Owner operators and Trucking companies with Flatbed, Reefers, Dry Vans, Step Decks, Hotshot Flatbed and Box Trucks. We find you the Best Loads ANYWHERE among the 49 States.
We will handle all the paperwork to make you our long-standing partners, bring you more business, maximize your earning, and let you spend time with your families and dear ones. Our coverage in various states give us the leverage that our truckers / drivers pick their best route and load type. We work with you in a team spirit, while governed by our true values of mutual respect and shared success.
So How We do all this?
Multiple load boards to find freight
Sign up for the load
Complete the freight paper-work
Sign the deal with the broker
Brief the truck driver about the load
Drivers only focus on the road to pick & drop
Coordination and follow ups with drivers, brokers, and the end-destination
Smooth freight delivery
Receive delivery certificate
Receive certificate of satisfaction at the load destination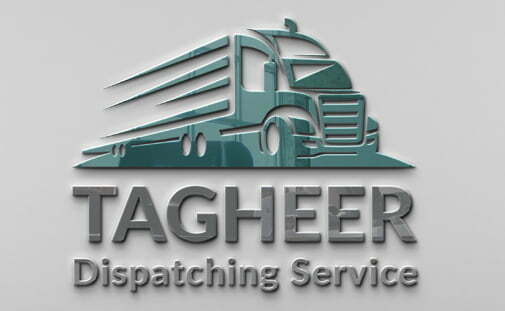 TAGHEER Dispatching is your most appropriate choice because of our experience in the services industry having dozens of clients served in the US. We assure you that our business comes with care and respect for our customers; their assets and aspiration for cost and time.
​Our ​team is polite and understand how to support the dispatching chain from loading to receiving the handover note. This is possible because of our regular coordination with shippers, brokers, owner operators, and the load owners at the receiving end. We work 7 days a week "Monday – Sunday" to regularly follow up with our drivers on the road; 24/7.
Please get in touch with us if you are a:
Shipper
Truck owner
Truck operator / driver
Broker
Partner dispatching firm to work in collaboration with us

We continuously monitor our freight movement

A happy driver means a happy customer

We help start-up truckers find consistent loads

We help with Motor Carrier Compliance

We help our drivers for unexpected weather and traffic delays

We are always on road and its regular
Third-party Monitoring & Evaluation